Welcome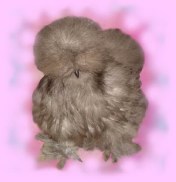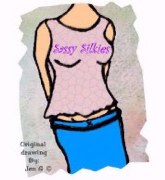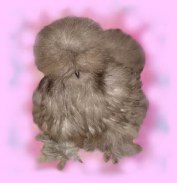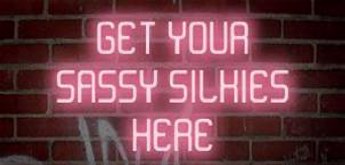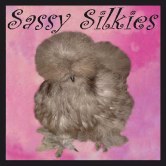 Be sure to check our the For Sale Page!



Welcome to the home of
SassySilkies
Hi! My name is Jen and I am
the owner of Sassy Silkies.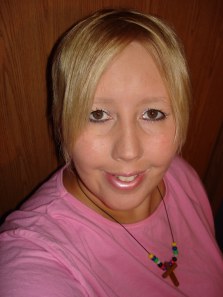 I am a small breeder of Quality Silkie chickens. I will be offering Hatching Eggs and Chicks for sale throughout the year. I may also offer an adult bird or two here and there. All of my birds have good lines such as:
EDDY TRAVERS, SATIN SILKIES, HIDDEN FALLS FARM,
FEATHER ACRES, LYDIA WEBB, PRIMEIR FARMS,
FLUFF N STUFF, SERAMA KINGS, and JOE HADDEN.
These are awesome birds with full topknots and heavy foot feathering. You will not be disappointed with the quality of these birds. All of my birds are kept in separate pens for color. I have a buff pen, a partridge pen, a white pen, black pen, and a blue/splash pen. I have been Hatching out babies from eggs I bought from the above select breeders. I then selct only the best birds to keep as breeders. I am very earily in my plan to provide only the best highest quality silkies. I was very selective on the birds I wanted to use to start my program. Thes breeders were my personal favorites. I selected these breeders from many. I decided on these certian ones because of there birds. My theroy is that if I like the way a certian persons birds look then thoes are the ones I want to use. Here are a few pics of my pens and such. Hope you enjoy my site!
New babies!!!




Splash Buff Partridge Blue



I just hatched out 3 new babies from Eddy Travers!!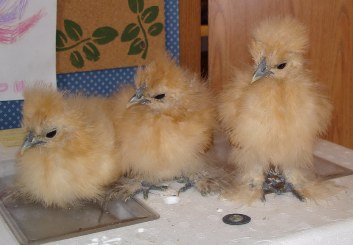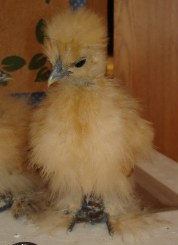 And here they are now at 6 weeks!!!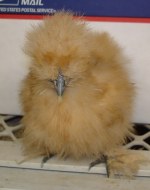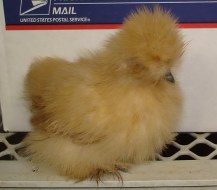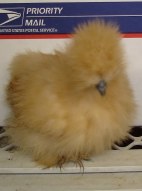 RUN
(before I separated it for colors)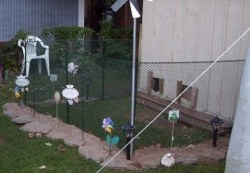 POND ON OTHER SIDE OF COUP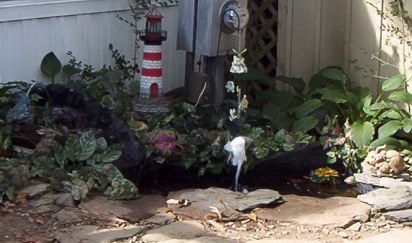 BLACK BLUE SPLASH PEN AND WHITE PEN
(white pen is also 4'x6', funny how the camera angle can make things
look so different! And the bbs pen again)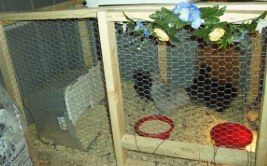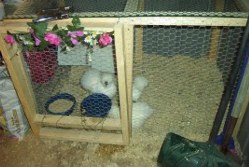 BABY GROW PEN
(baby pen again 4'x3')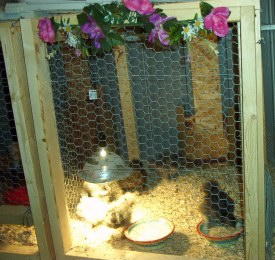 AS YOU CAN SEE THEY ALL HAVE PLENTY OF ROOM
(I will add pics of my buff and partridge pens soon.)
This is a pic of my pens after I completed them all!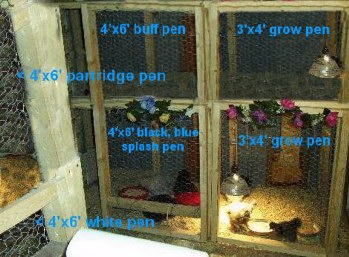 Here is an example of the heavy foot feathering on my chicks